P2P- Pay Anyone
Using this feature, members can send a payment to an individual via email or text message via It's Me 247 Online Banking.
How to access this feature:
Log in to your mobile app after clicking on move money.
Click on "Pay Anyone".
Follow the Step-By-Step instructions and send a payment!
Jump!
Have multiple accounts under the same SSN at HPC Credit Union? Get access to this feature and "jump" from one account to another without having to sign out. Once you have access to this feature, here's an example of what you would see.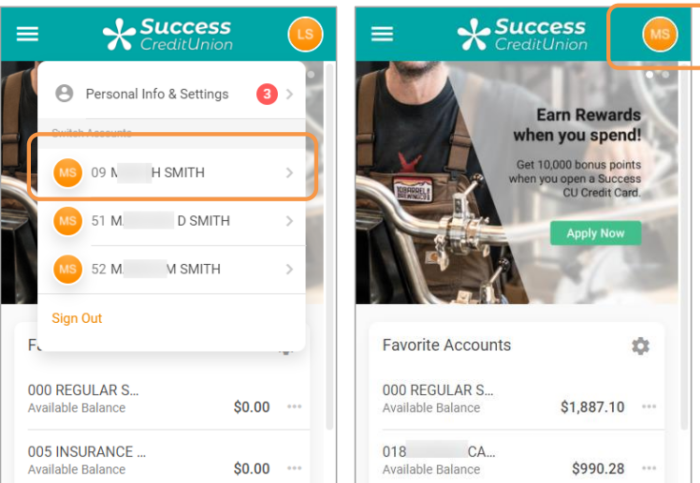 Remote Deposit Capture
Easily deposit a check into your account from anywhere!
Open the HPC Credit Union Mobile App and click on "deposit".
Then click on "New Deposit".
Enter where you are going to deposit your check and the check amount then click "continue".
Take a picture of the front of the check and then the back. Make sure you sign the sign of the check and put "For Mobile Deposit Only HPC Credit Union".